Touch of Health is a therapeutic and supportive environment for anyone experiencing pain or discomfort. We are dedicated to providing our patients with genuine care and assistance through their healing process associated with muscular injuries or issues, myofascial restrictions, depression, anxiety, mental stress, fatigue or sleep disorders, and hyperactivity disorders.
Marisa Chadbourne
LMT, Expert JFB Myofascial Release Therapist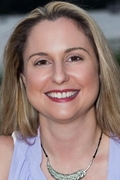 Marisa has been a licensed massage therapist since 2007. She is a true bodywork artist specializing in JFB Myofascial Release, CranioSacral Therapy and Energy Medicine. Marisa holds a deep understanding of the mind-body connection and is passionate about helping people through their healing process.
Brunie
Licensed Massage Therapist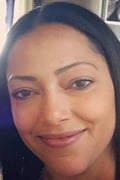 Brunie has been a licensed massage therapist since 2006. Her therapeutic touch includes a variety of techniques from Swedish, Medical, and Deep Tissue Massage. Brunie truly has healing hands while her main focus is making sure that the client's needs and goals are met. Her genuine care and presence are felt every moment of her treatment.
Touch of Health Myofascial Wellness Center
262C Main Street, East Setauket
(631) 403-6013
Tuesday

Wednesday

Thursday

Friday

Saturday

2:30pm - 7:30pm

2:30pm - 7:30pm

9:00am - 6:30pm

9:00am - 5:30pm

9:00am - 2:00pm